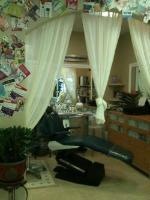 At Artistic Image Salon and Day Spa, we provide a number of body treatments using different Touch Therapy Techniques and Thermal Body Therapy Treatments. They are designed for optimum relaxation.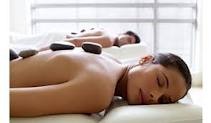 La Stone (Hot and Cool Stones) with Aromatherapy $95.00 60minutes. La Stone with Aromatherapy, in addition to the power of touch, benefits your body physiologically and psychologically. The effects of La Stone (Hot Stones) on the body increases on the body increases local capillary blood pressure, heart rate and respiration. It also increases flexibility, metabolism, elimination and sweating. Movement and production of the red and white blood cells are also increased. The general use of La Stone on the body helps relieve aches, pains and muscle spasms. It also increases blood circulation, eliminates toxins, sedates nerves and serves as a temperature analgesic. La Stone (Cool Stones) will also affect the body by eliminating carbon dioxide, increasing muscle tone and range of motion. It also benefits thyroid function; helps control the metabolism and heat production, and movement of gastric juice and peristalsis. It will also decrease congestion and heart rate core temperature.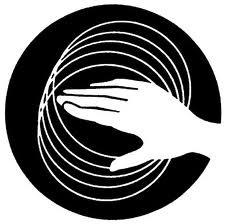 Manual Lymphatic Drainage (MLD) $115.00 60minutes. MLD is a gentle rhythmic and systematic series of precise movements and it stimulates and increases the normal function of the Lymphatic System. MLD will cleanse the tissue by draining out the toxins to promote healthy connective tissue, increase the immune response while sedating the sympathetic nervous system and relieves pain. MLD promotes the body's healing ability in many diverse applications, like sports injuries, scar tissue, pre and post operatives care, eczema, migraines, edema, varicose veins, as well as chronic inflammatory conditions, such as acne, rosacea, and much more.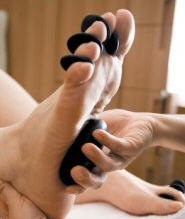 Reflexology with La Stone and Aromatherapy $95.00 60minutes
Reflexology throughout the Meridians connects all organs and glands in the body and cumulates in the feet and hands. Reflexology with La Stone and Aromatherapy techniques will relieve pain and tensions, restore vitality, stimulates glands and encourage the natural healing process.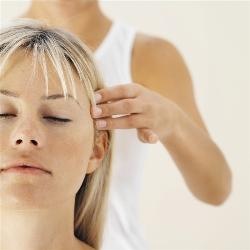 Chinese Acupressure Points with Aromatherapy $75.00 60minute.
The basis of Chinese Medicine works on Harmony within the Body and the Mind. This is achieved by working on the invisible force known as Energy, which is called "CHI" in Chinese. If CHI is not running through the body smoothly, the Energy flow becomes stagnant and this can cause problems with any of the connecting organs along the Pathway that the Energy flows. Acupressure Points technique will stimulate the Stubo Points that can help teach the Energy flow quicker and more effectively in Harmony balance.


Indian Champissage with Aromatherapy $75.00 60minutes Champissage helps to relieve physical, emotional and mental stress as well as promotes the body's natural healing process. It also relives fatigue, insomnia, and headaches. The following areas of the body, the upper back, shoulders, upper arms, neck, head, and face are the most vulnerable to tension.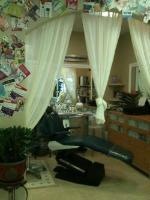 Welcome to a new way of thinking about Thermal Body Touch Therapy techniques with Aromatherapy treatments and how heat affects the body. Heat can increase the body's metabolic rate, induces sweating, relax muscles, dilates blood capillaries, increase sensory nerve conduction, relieve pain and calm the psyche. Artistic Image Salon and Day Spa provides a variety of Thermal Body Touch Therapy treatments to enhance your overall wellness. Everyone's skin is unique and so all the treatments are completely customized for your skin condition and skin type by using our Dermalogica skin care products.

Arms and Hands $35.00

Your arms and hands will meet their relief during this Thermal Touch Treatment that includes paraffin. this customized treatment is designed to Cleanse, Exfoliate, Hydrate, And Condition the hands and arms so they are Smoother, Brighter, Healthier, and Refreshed.

Decollete $35.00

Don't stop at neckline! Improve the health and apperence of your decollete with this treatment thats great for prematurely-aging, sunburned, or irritated skin. Help repair damage brought on by long-term or recent exposure to the elements with intensely hydrating and nourishing ingredients.

Legs and Arms $45.00

Its time to give your lower legs the attention they deserve! Cleanse, Exfoliate, Hydrate, and moisturize for healthy and revitalized skin and muscles that are ready to take on the day!

Back Purification $45.00

De-stress your muscles and cleanse the skin of impurities with this purifying and relaxing back treatment. A deeply- cleansing scrub slough off dead skin cells, readying skin for the removal of toxins. Also perform extractions and help combat breakout with this amazing treatment.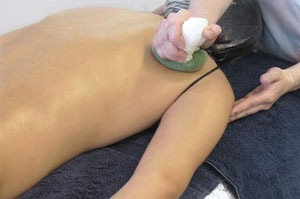 Thermal Stamp with Deep Body Therapy $95.00.
Inspired by the practices of Thai Therapy of the 14th century, this Thermal Body Therapy Treatments utilizes a unique fabric stamp filled with skin-benefiting ingredients and the power of heat to detoxify, re-mineralize,de-stress,exfoliate and relax. Natural earth clays draw out impurities while ginger and White Tea stimulate circulation and smooth skin. The deep manipulations along pressure points and meridian of the body relieve aching muscle tissue and work to rebalance the body.